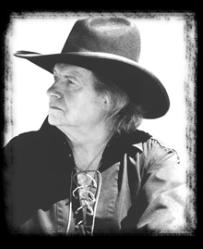 An Entertainer's Entertainer, Mr. Versatility, Mid America's Number One
Entertainer, A Nationally Unknown Superstar, Mid-America's Country
Music Legend, The Greatest Show On Earth…
These are a few of the cliches and phrases that have been used to attempt to describe what the
name Sherwin Linton has meant to his fans, his friends, and his peers.
Sherwin learned to accompany his singing while chording on the piano and guitar as a child,
and at sixteen, he had his own radio show on KWAT Radio in Watertown, South Dakota.
Sherwin and his band "The Rocketeers" were soon in demand all over eastern South Dakota.
Moving to Minneapolis in 1957, Sherwin formed the "Fender Benders" which became a very
popular ballroom and nightclub act that rocked and rolled great audiences from Minnesota to
the west coast in the early to mid-sixties. Having
had several Rock-A-Billy records successfully
released in the mid-west, Sherwin journeyed to
Nashville in 1966 where he cut "Cotton King", a
song that catapulted him to the top of the Country
music charts. Roy Acuff became aware of
Sherwin's talents when they toured together in
1968. Roy introduced Sherwin to his partner
Wesley Rose, who had guided the careers of such
illuminaries as the Everly Brothers, Roy Orbison,
and Hank Williams.
Sherwin was signed to a long term management, recording, and songwriting contract. With the
promotional arm of the Acuff-Rose Company of Nashville behind him, Sherwin was soon
appearing on numerous TV shows and performing from coast to coast. This landed Sherwin
Linton's name among the top nominees for Entertainer of the Year by the Country Music
Association in 1972 and 1973. In the mid-seventies, Sherwin was also nominated for Entertainer
of the Year and Best Male Vocalist by Music City News, the Academy of Country Music, and
several other organizations and trade publications. In 1975 Sherwin's record "When She Cries"
won an award for Single of the Year. In the 60's, 70's, and 80's, Sherwin's show played
everywhere from the Grand Ole' Opry to the Las Vegas strip, as well as hundreds of state and
county fairs from Canada to Texas. In 1981 at a special 25th Anniversary party held for Sherwin
in Nashville, country music's top show promoter, Harry "Hap" Peebles introduced Sherwin Linton
as a Country Music Legend.
The legend continues to grow. In 1986, Sherwin wrote and recorded a major Christmas hit "Santa
Got A DWI." This novelty song with an anti-drunk driving theme has now become a perennial
Christmas favorite. In 2000 Sherwin added movies to his list of credits appearing in the feature film
"Totem Ree Call" with his long time friends Williams & Ree. In recent years Sherwin has been
inducted into the South Dakota Musicians Hall of Fame, the National Traditional Country Music Hall
of Fame, and the Minnesota Music Hall of Fame. He continues to receive industry awards and
recognition for his many achievements.
In January 2015 Pioneer Public Television completed a two hour highly acclaimed documentary
film of Sherwin's life and career "Sherwin Linton – Forever On The Stage." 1956 to 2016 – 60 years
and Sherwin is still singing the songs of Elvis, Marty Robbins, Chuck Berry, Buddy Holly, and
Johnny Cash with the same vitality that made them classics. He also performs many of his own hits
and originals plus a great variety of Traditional Country, Folk, Gospel and Cowboy songs. With an
estimated repertoire of over 5000 songs he can entertain any audience anywhere. With the release
of his new CD, "It Happened In America", and the re-release of the classic 70's tribute "Hello, I'm
Not Johnny Cash" Sherwin has developed a new fan base of college students and younger
generation hipsters. Sherwin's talents have been recognized by special articles and reviews in
such far reaching sources as The Wall Street Journal, Rolling Stone, and NBC Nightly News.
An infectious smile, charming personality, and sincerity have won him a loyal legion of friends and
fans all over the United States and abroad. Sherwin often plays over 250 dates a year and among
his many unique accomplishments is a perfect attendance record. He has never missed a
scheduled performance. Sherwin's show is complimented by his lovely and talented wife and
vocalist, Pam Linton, and his great band "The Cotton Kings." As for the future, Sherwin is optimistic,
saying, "I thank God for what he's given me, and I feel the best is yet to come."
Sherwin Linton Entertainment • P.O. Box 48100, Minneapolis, MN 55448 • (763)-786-8535 •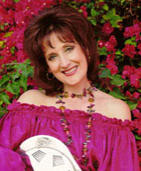 Sherwin's show is
complimented by his
lovely and talented wife
and vocalist, Pam Linton,
and his great band, "The
Cotton Kings."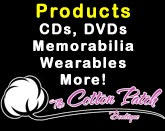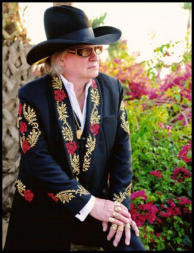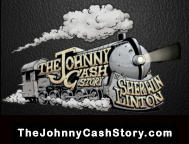 © 2019 Sherwin Linton Entertainment Enterprises